TRI-STATE is your #1 stop to purchase refurbished street sweepers. You can send us your machine and we can rebuild it to meet your specifications and needs. Our trained technicians do a thorough inspection of the sweeper. Speak to one of our representatives to arrange an appointment.
Let us take your machine from this…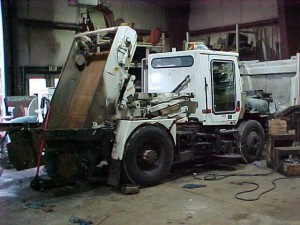 To this…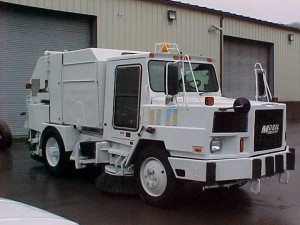 ---
Our team of mechanics will take the machine down to cab and chassis to perform a thorough inspection of each major component of the sweeper. Included in this inspection are the following:
---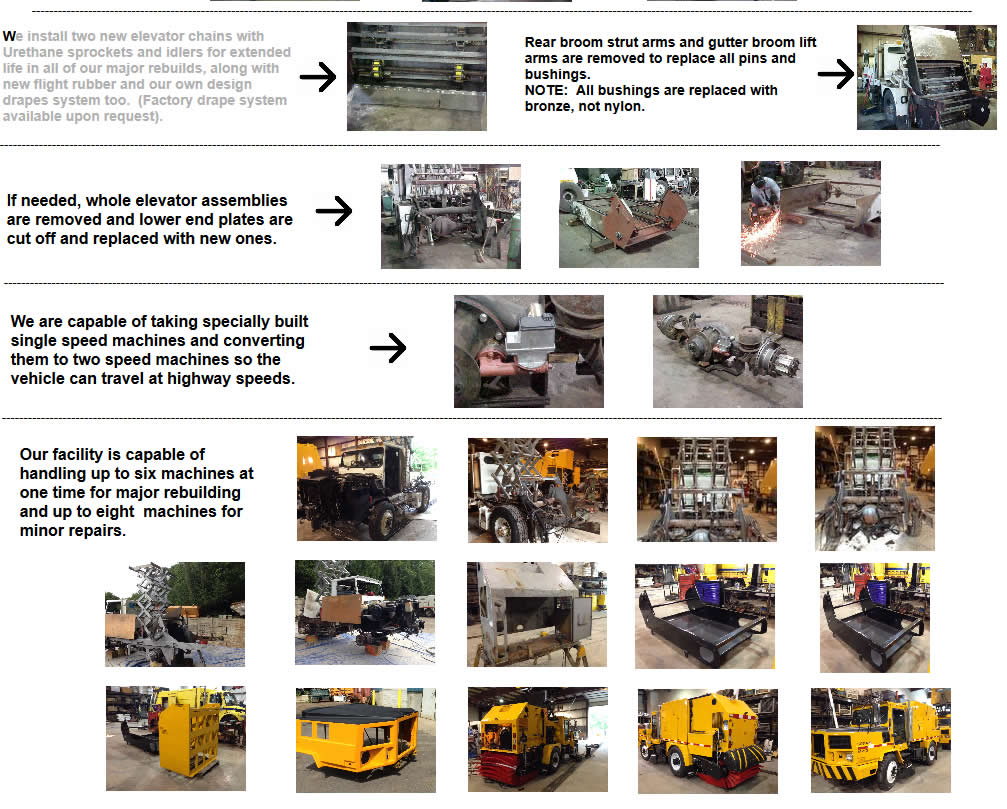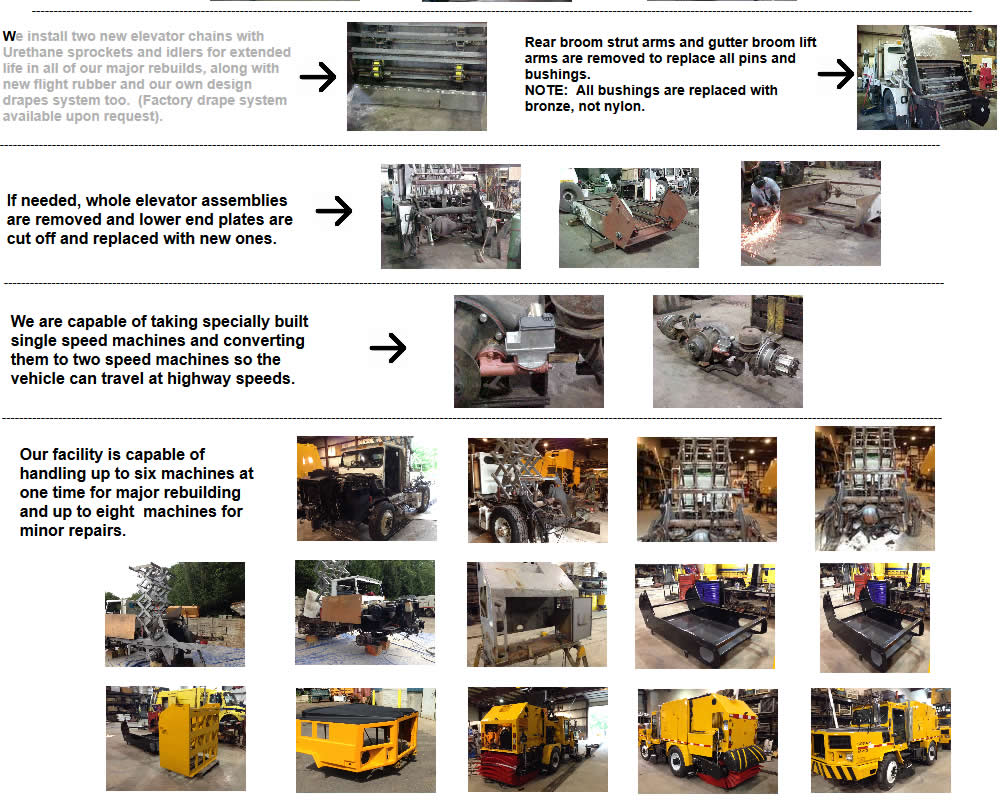 Italian Municipality Restores Mobil 2TE3 (by Giovanni Fossa-Montecchio Maggiore,Italy with Ranger Kidwell-Ross-editor of World Sweeper.com)
About three years ago, the WorldSweeper office was contacted from Italy by Giovanni Fossa'. He was representing the project 'garage museum' his municipality of Montecchio Maggiore was creating and one of the items they were restoring for the project was a Mobil 2TE3. However, they needed help finding out info on the sweeper, including ideally, an owner's mamual and restoration details. We put Fossa' in contact with David Dubbioso, proprietor of Tri-State Industrial Maintenance. Dubbioso is , as far as we know, the top refurbisher of Mobils in the U.S. The following is an excerpt from the presentation brochure on how well the project turned out for the municipality after a little help from the city's new U.S. based friends. "The Historic Garage of the municipal warehouses of Montecchio Maggiore originates with the objective of preserving the vehicles, equipment and work tools most utilized by the municipality in the last 40 years. This represents a proper recognition, not only of the equipment but also of the personnel that has been employed in the municipality in the last years. The project commemorates "vehicles and people who, with their daily work on the territory, asphalting a road or repairing the heating plant, of a school, have become familiar symbols for the citizen of Montecchio Maggiore. The project is "A remembrance to conserve and cultivate in time, that also plays a education role, in particular for those young students, who visiting the Garage, together with the modern municipal warehouses, are able to learn how the activities of the Municipality took place comparing them with the procedures and equipment available today."
We owe thanks to the help of the editor of WorldSweeper.com, Ranger Kidwell-Ross. He heard about what we intended to do and then put us into contact with David Dubbioso, owner of Tri-State Equipment Rebuilding, one of the United States largest renovators of Mobil sweepers. Thanks to this collaboration, we were able to explain the details and the history of the Mobil sweeper.